The Best NYC Halloween Parties and Things to Do 2022
By: Stefanie DiMartino
Spooky season, aka October, is here! And Halloween is right around the corner! NYC never has a shortage on fun for holidays. There's no place like New York for Halloween. There are always the best things happening and the coolest experiences! For the best Halloween parties and things to do in NYC for Halloween, these are my top picks. Happy Halloween!
Want to join me for a walking tour from the comfort of your own home or on your own time while in NYC? My dark history Greenwich Village tour features spooky stories, general history, and murder in Greenwich Village!
The Best NYC Halloween Parties and Things to Do 2022
THE MCKITTRICK HALLOWEEN BALL: THE LOST GARDEN
Friday, October 28, Saturday, October 29, Monday, October 31 | 9:30pm-1:30am | $166+
The McKittrick always has the best events, and Halloween is no exception. Nobody does parties and immersive experiences quite like The McKittrick does. Tickets sell out fast, so be sure to get yours now!
"In our Lost Garden, heavenly and earthly delights intertwine for a mythical celebration of decadence and jubilation. Descend deep within the walls of the legendary McKittrick Hotel for its grandest, most magnificent soirée yet – where nature brings forth renewal and life is exquisitely beautiful." – The McKittrick
Attire: Elemental, Animal, and Floral-themed costumes inspired by nature.
In addition, guests may attend a performance of Sleep No More before the party. Tickets for Sleep No More and Halloween Ball: The Lost Garden start from $243 per person. Entry begins at 6PM.
If you're craving delicious food, dine at the hotel's beautiful rooftop garden bar and restaurant, Gallow Green, before or after the event.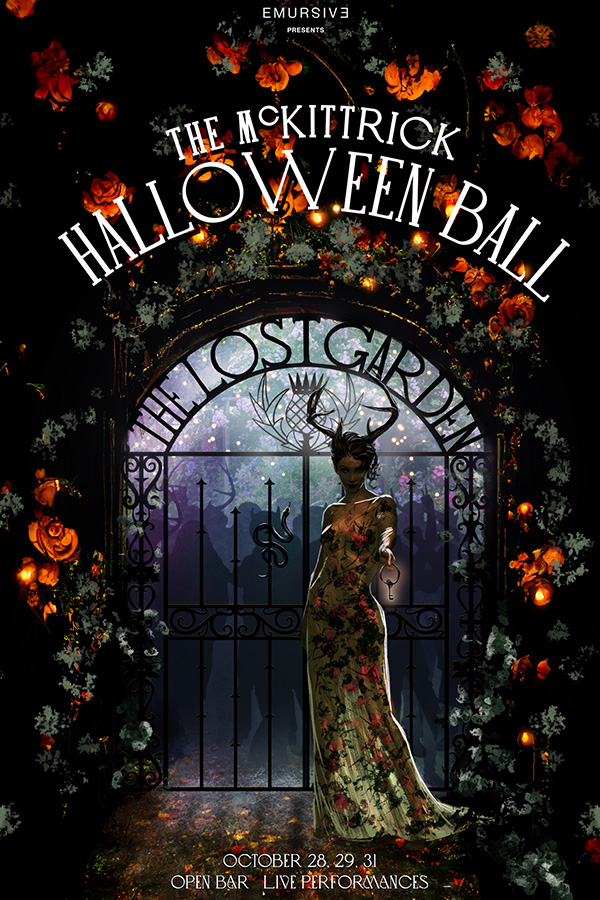 REFINERY ROOFTOP: REFINED MASQUERADE
Saturday, October 29 | 9pm-12am | $113+
Refinery Rooftop, 63 West 38th Street, New York, NY 10001
Enjoy a Phantom Night of fun at the Refinery Rooftop for their 7th annual Masquerade Ball! "We look forward to celebrating anonymity under the shadows of the all mighty Empire State Building. Unobstructed views, lively ambiance, and glamorous decor will make this an unforgettable evening." – Refinery Rooftop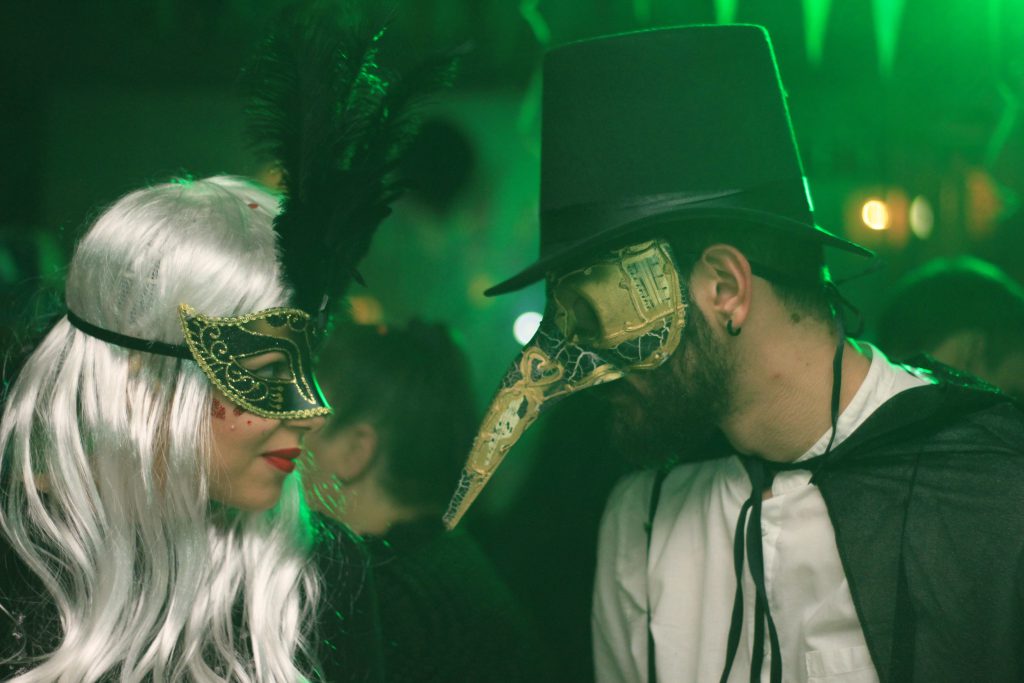 SHANGHAI MERMAID'S VICTORIAN SÉANCE
Sunday, October 30 | 8pm-1am | $67+
The Jane Ballroom, 113 Jane Street, New York, NY 10014
"You are cordially invited to a darkly elegant soirée on a most unusual night; the night when the veils between the worlds are at their thinnest . . . just before all hallow's eve and the day of the dead. Join us, as we step into a world that hovers between this one and the next. The soirée will take place at a grand mansion, built in 1908 ~ and has legend has it, built upon an ancient burial ground. this mansion is known the world over to mystics, mediums, and spiritualists, as a home to spirits trapped in another time. Both the living and the dead converge at the mansion every year on this very night, to celebrate with a festive and supernatural soirée. Join us, and dance to 1920's hot jazz, drink classic cocktails, and romp with the dead." – Shanghai Mermaid
Attire: Please dress in the era of the soirée (1920's).
Recommended: Victorian or Victorian mourning attire (to make the dead feel at home), or come as a spirit who has passed over to the other side in any era prior. Formal evening wear, dressy vintage/vintage inspired attire, or historical style costume is encouraged. Very dressy cocktail attire is the minimum requirement.
Note: Contemporary Halloween costumes will not be admitted, and no casual attire permitted.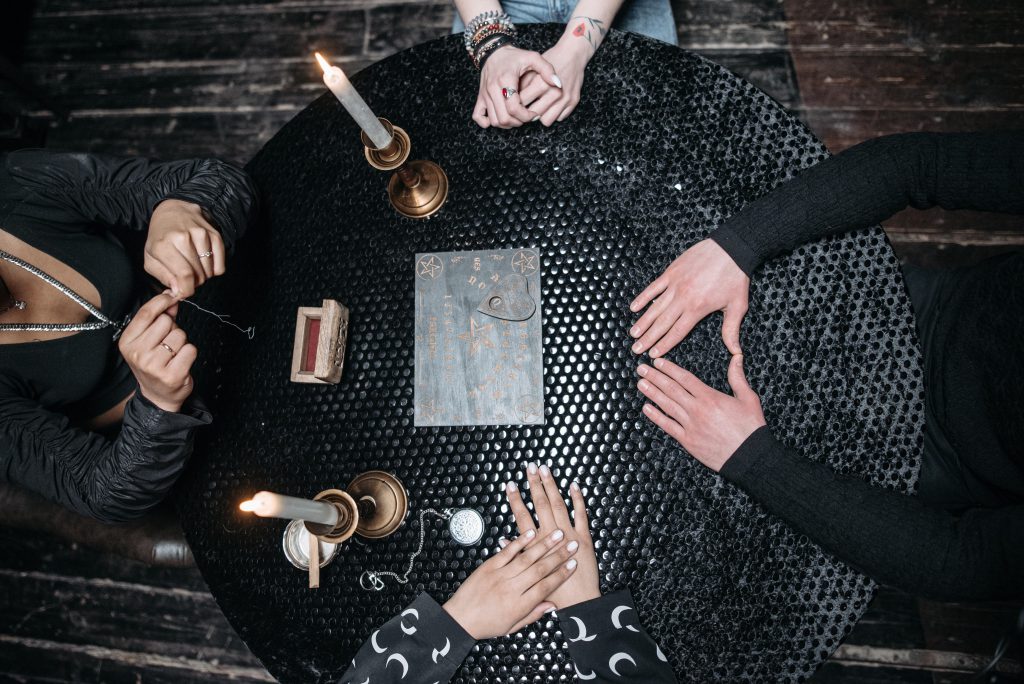 COMPANY XIV: HALLOWEEN À LA XIV
COCKTAIL MAGIQUE
Friday, October 28 – Sunday, October 30 | 8pm | $145+
NUTCRACKER ROUGE
Friday, October 28 – Sunday, October 30 | 5pm, 8pm, or 10pm | $115+
"Company XIV is not known for holding back. This Halloween is no exception with two concurrent extravaganzas on Graffiti Alley in Brooklyn. Marvel in amazement at Cocktail Magique, Company XIV's new variety show of intoxicating illusions. Satisfy your sweet tooth around the corner at the grand reopening of Nutcracker Rouge, our naughty adaptation of the classic ballet. Indulge in Tricks & Sweets this Halloween with Company XIV." – Company XIV
HOUSE OF SPIRITS: A HAUNTED COCKTAIL SOIRÉE
Weekends in October | Various Times | $59+
60 Pine Street, New York, NY10005
House of Spirits is "an immersive theatrical cocktail soirée, where adults do Halloween in a haunted mansion. Enter into the 40,000 square foot haunted mansion where an evening of macabre magic awaits you. As you freely roam the house, you'll find tarot readings, strange roaming specters, secret games, and so much more." – House of Spirits
COCKTAILS & CULTURE: TWILIGHT ZONE HALLOWEEN BASH
Friday, October 28 | 6pm | $20+
The Museum of the City of New York, 1220 5th Ave, New York, NY 10029
Kick off your Halloween festivities with a night of spooky, surreal fun. Travel through another dimension of sound, sight and mind at MCNY as we celebrate a very special edition of Cocktails and Culture: the Twilight Zone Halloween Bash! Dance the night away with Vinyl Nights hosted by Rebecca Lynn and featuring DJ Misbehaviour and DJ Shakey; and behold a spine-tingling dance performance by The Edward Morgan Ballet, inspired by Rod Serling's original Twilight Zone tale.
We invite you to come dressed as your favorite Twilight Zone character and compete for prizes in our costume contest. Enjoy themed cocktails from the MCNY bar, delicious bites from our pop-up café, and stroll after-hours through our hit exhibitions.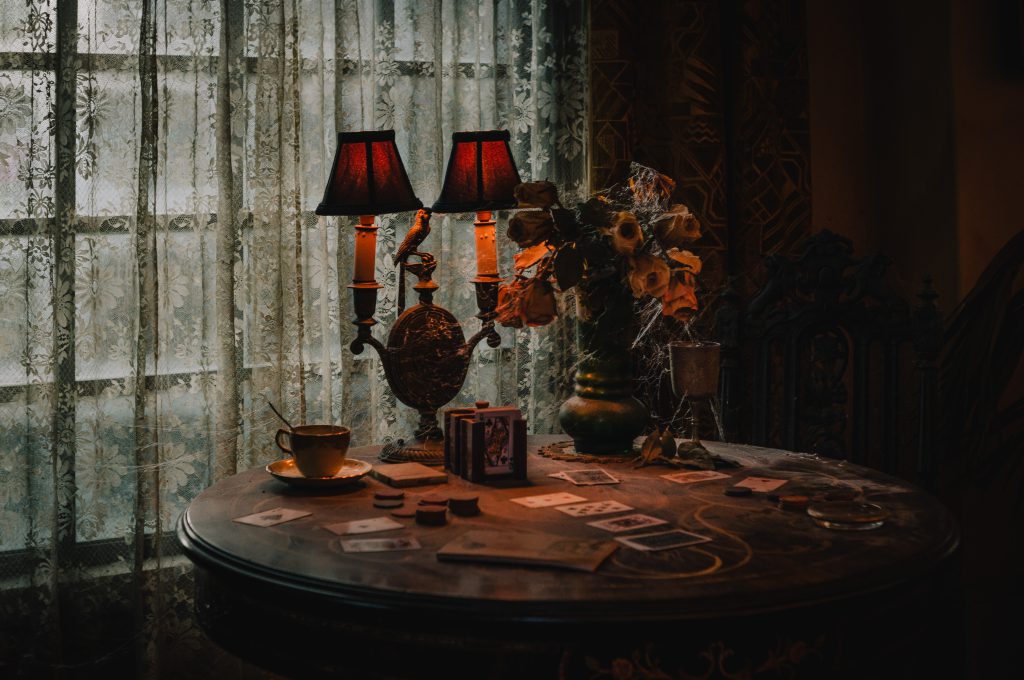 HOUSE OF YES
2 Wyckoff Ave, Brooklyn, NY 11237
House of Yes is bringing the parties and excitement in the weeks leading up to Halloween, plus all Halloween weekend long!
OPA! LENDAS HALLOWEEN
Sunday, October 23 | 3-11pm | $23+
"An 8-hour-long dance party inspired by Brazilian myths, legends, and folklore!" – House of Yes
DIRTY CIRCUS
Enjoy a Halloween edition of Dirty Circus, House of Yes' longest-running variety show.
Wednesday, October 26 & Thursday, October 27 | 7-10pm | $40+
ABSOLUTELY: A HALLOWEEN DRAG SPECTACULAR!
Monday, October 31 | 6:30-9:30pm | $17.98+
"Witness THE very best that Brooklyn drag has to offer. you will not want to miss these gorgeous DRAG performances across the spectrum— from the best and brightest queens, kings, and in betweens. Serving you looks and acts of brilliant and devious proportions — all bigger and better than ever before." – House of Yes
GALA OF THE GONE HALLOWEEN
Monday, October 31 | 10pm-4am | $40+
"Light the candles, burn the fires, dance macabre. Dance for those who have passed and those yet to come. Honor this precious life, the afterlife and everything in between." – House of Yes
Attire: Timeless spirits. Healers and Heathens. Goddexx of the gone. Past, present, future fantasies. Be your best self. Inspire and delight. Death and decadance. Light up the night.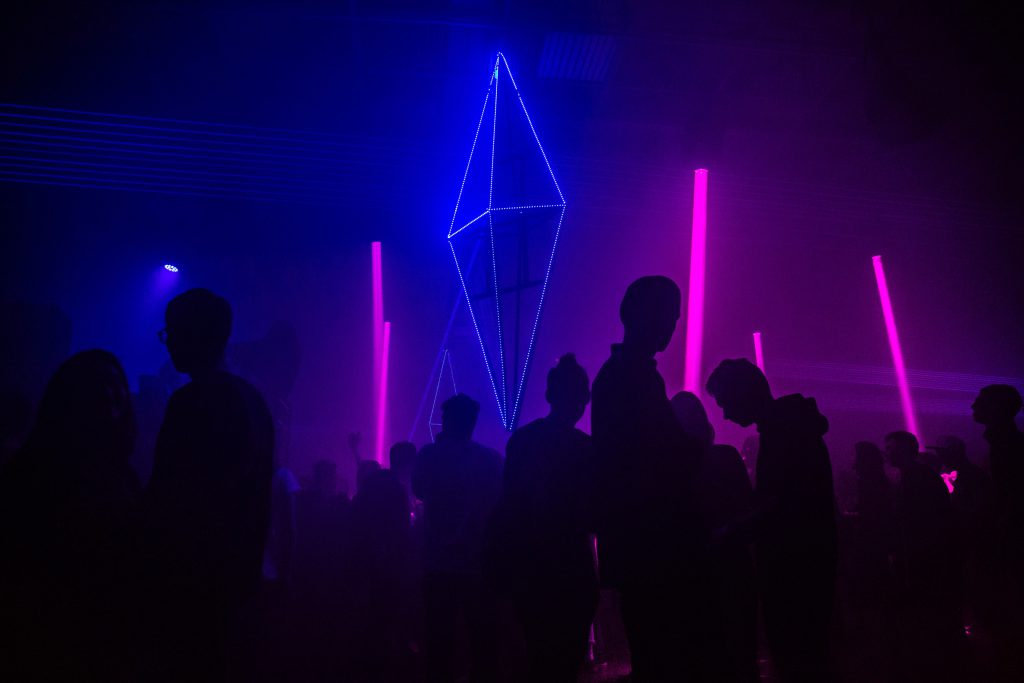 OSCAR WILDE NYC
Saturday, October 29 | 4-10pm
45 West 27th Street, New York, NY 10001
Visit Oscar Wilde NYC during October for a dining experience with a Halloween twist. Nobody does decorations quite like Oscar Wilde does!
And, on October 29th, join Oscar Wilde for a scary good time! It's "Freaky Halloween" and you can show off your costume for a chance to win the Costume Contest!
The person with the best costume will receive a $500 gift-card to any CDG location, second place will win $250 gift-card, and third place will win $100 gift-card! So, be sure to dress to impress and be ready to have a memorable Halloween!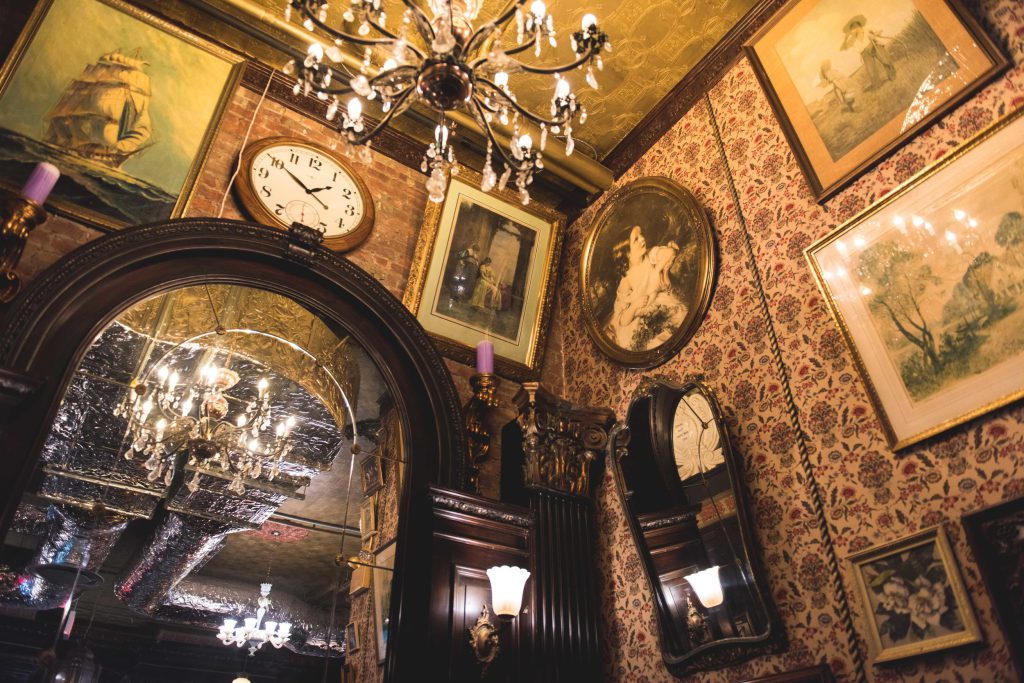 NYC VILLAGE HALLOWEEN PARADE
Monday, October 31 | 7pm | FREE!
Greenwich Village | Parade starts at Canal Street and 6th Avenue and goes up 6th Avenue to 15th Street on 6th Avenue
The Village Halloween parade is the nation's largest public Halloween celebration. This year's theme is freedom!
The NYC Village Halloween Parade is FREE for all to view from the sidelines or join in a costume. No ticket required. However, if you'd like to help the parade out, you can buy a ticket and help keep the Village Halloween Parade going!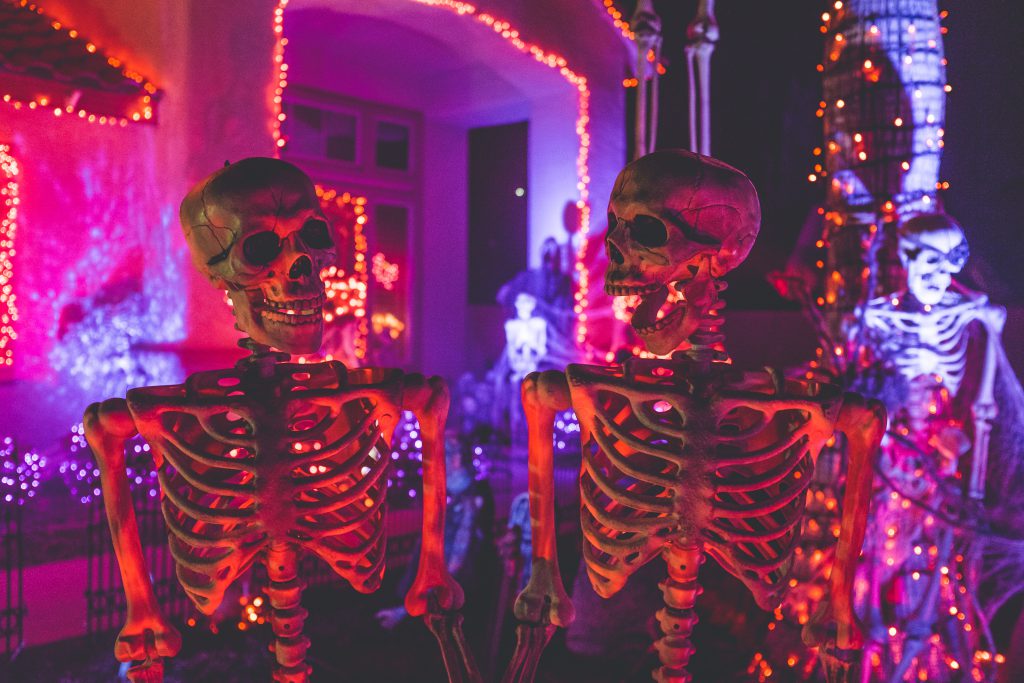 MUSEUM OF ICE CREAM: TRICKS-OR-SWEETS
All of October | $48+
For the month of October, Museum of "I Scream" is celebrating Halloween with a spook-tacular experience featuring the sweetest treats and tricks. There will be 13 "spook-ified" interactive installations, unlimited "trick-or-sweets," and plenty of spooktacular activities during your visit! Dressing in your favorite Halloween costume is strongly encouraged!
COLOR ME MINE UPPER WEST SIDE: WITCHES PAINT AND WINE
Friday, October 28 | 6-8pm or 7-9pm | $20+
177 Amsterdam Avenue, New York, NY 10013
"Grab your favorite Witches and have fun painting Halloween decor, wine glasses, pumpkins and more. Color Me Mine invites you to celebrate the Halloween season, have fun painting ceramics, and enjoy delicious food and wine." – Color Me Mine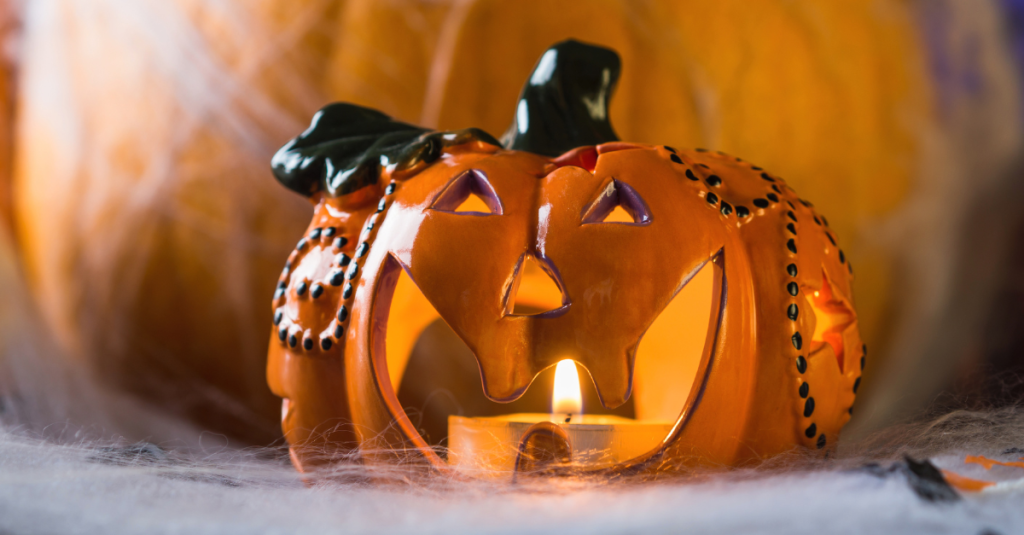 THE GREAT JACK O'LANTERN BLAZE
Long Island: Now – November 6 | $40+
Old Bethpage Village Restoration, 1303 Round Swamp Rd, Old Bethpage, NY 11804
Hudson Valley: Now – November 20 | $48+
525 S Riverside Ave, Croton-On-Hudson, NY 10520
The Great Jack O'Lantern Blaze is always a Halloween favorite! It's a fun walk-through experience unlike anything else! You can enjoy the outdoors while admiring 7,000+ illuminated pumpkins and pathways. The displays are so clever and unique and it's a great experience for the whole family, for a date night, or for groups of friends.
BLOOD MANOR
October 22 – November 7 | $40+
Blood Manor, 359 Broadway, New York, NY 10013
If Halloween scares are your thing, then Blood Manor is the place for you.
"Blood Manor is a first class haunted house attraction comprised of approximately 10,000 square feet of themed rooms, corridors, and a labyrinth of passageways designed to to maximize one's fears. Designed to be the most intense, creepy, and scream inducing haunted house attraction in the New York tri-state area." – Blood Manor
Note: Not recommended for children under 14.
HEADLESS HORSEMAN HAUNTED ATTRACTIONS
Now – October 30 | $59.95+
Headless Horseman Haunted Attractions, 778 Broadway, Route 9W, Ulster Park, NY 12487
"Headless Horseman Haunted Attractions is located in Ulster Park, NY, part of the Historic Haunted Hudson Valley. The historic manor circa 1793 incorporates over sixty-five acres of naturally landscaped property including foreboding woods, surreal ponds, fruit orchards and more. It's a unique, immersive experience with a theme that changes each Halloween season. Headless Horseman continually evolves with unusual monsters, amazing illusions, stunning special fx, unique and original costumes, makeup, animations and frightening detail. Only the courageous will survive the intense encounters with the infamous Headless Horseman." – Headless Horseman Hayrides and Haunted Houses
Note: Not recommended for children under 13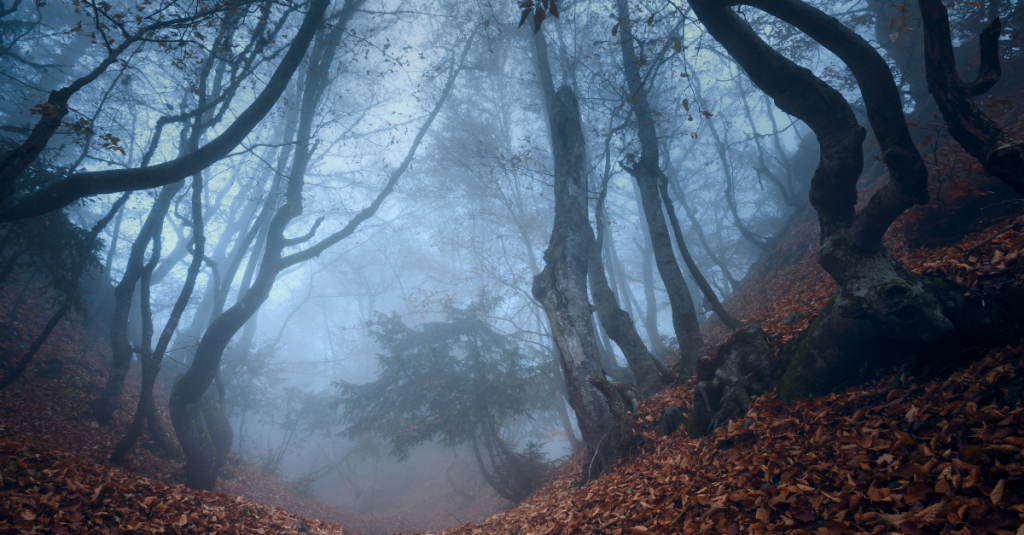 BOO AT THE ZOO
Saturdays & Sundays, Now – October 30 | $41.95+
Bronx Zoo, 2300 Southern Blvd, The Bronx, NY 10460
If you're looking for family-friendly Halloween fun, then head to the Zoo! Located north of Manhattan, the Bronx Zoo always provides tons of Halloween fun!
"Our annual Halloween tradition is back at the Bronx Zoo. We have family-friendly activities and have taken all safety precautions for you to have a great experience. Come dressed in your Halloween best and enjoy. Some of the activities include "Bootoberfest," a bird meet and greet, magic shows, an extinct animal graveyard, corn maze, pumpkin carving demos, and lots more!" – The Bronx Zoo
HALLOWEEN ON THE FARM
Sunday, October 30 | 11am-4pm | $20+
Queens County Farm Museum, 73-50 Little Neck Parkway, Floral Park, NY 11004
For even more family-friendly Halloween fun, head to the Farm!
"It's a monster mash! Wear your costume to the farm for this Halloween spooktacular for kids and their grown-ups. Halloween on the Farm Tickets include: The Amazing Maize Maze, spooky hayrides, trick-or-treating with the farm animals (find eight stations located throughout the farm's 47 acres to safely experience Halloween), and an Adopt-a-Worm composting program, ghastly crafts and recycling tips at the Con Edison Ecology Booth." – Queens County Farm Museum
For more to do this autumn, watch my guide here:
Looking for the best things to do this October? Read more here.
I hope this Halloween in NYC guide helps you get into the spooky spirit! Have fun and stay safe! Have a Happy Halloween!
Get my 3-Day NYC Itinerary for Free!