THE BEST THINGS TO DO IN NYC THIS OCTOBER 
By: Stefanie DiMartino
Crisp, cool air, and color everywhere. That must mean it's October! I'm sharing the best things to do and see, the best in dining/drinks, and the best entertainment and art/exhibits. These are my top NYC picks for this October!
For more on the best things to do in NYC in autumn/winter, watch my guide below:
For my Halloween picks, read here!
The Top 15 Best Things to do in NYC this October 
THINGS TO DO + SEE
HARRY POTTER: A FORBIDDEN FOREST EXPERIENCE
Beginning October 22, 2022 | 5-11pm | $70+
FDR State Park, 2957 Crompond Road, Yorktown Heights, NY 10598
"As the days get shorter and the nights grow longer, enchanting creatures and magical beasts inspired by the Wizarding World come to life in a spellbinding Forbidden Forest. Now is your chance to see these curious inhabitants illuminated! Embark on a bewitching journey through a misty forest trail full of magic and wonder, and discover unexpected surprises around every corner. Ready your wand and cast spells, come face-to-face with Hippogriffs and Centaurs, and experience breathtaking moments based on scenes from the Harry Potter and Fantastic Beasts films. After all the excitement, an enchanting village will welcome you with warm food and a blazing fire. Don't miss this opportunity to step foot into our experience inspired by the wizarding world." – Fever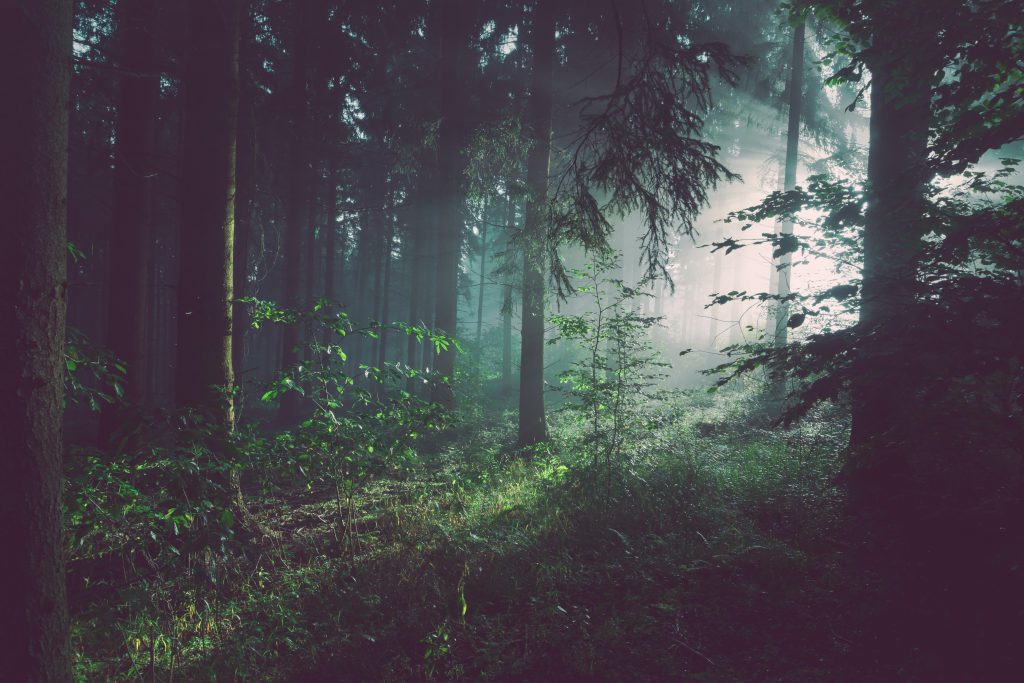 APPLES AND WINE FESTIVAL
Weed Orchards & Winery, 43 Mount Zion Road, Marlboro, NY 12542
Saturdays 10am-6pm, Sundays 10am-5pm until mid-November | $6+
For fun fall festivities this month, head up north for the Apples and Wine Festival! Weed Orchards & Winery is located in Ulster County, New York which is approximately 60 miles North of NYC. The Apples and Wine Festival highlights include apple and pumpkin picking, hayrides, live music, apple cider sangria, apple cider donuts, and more!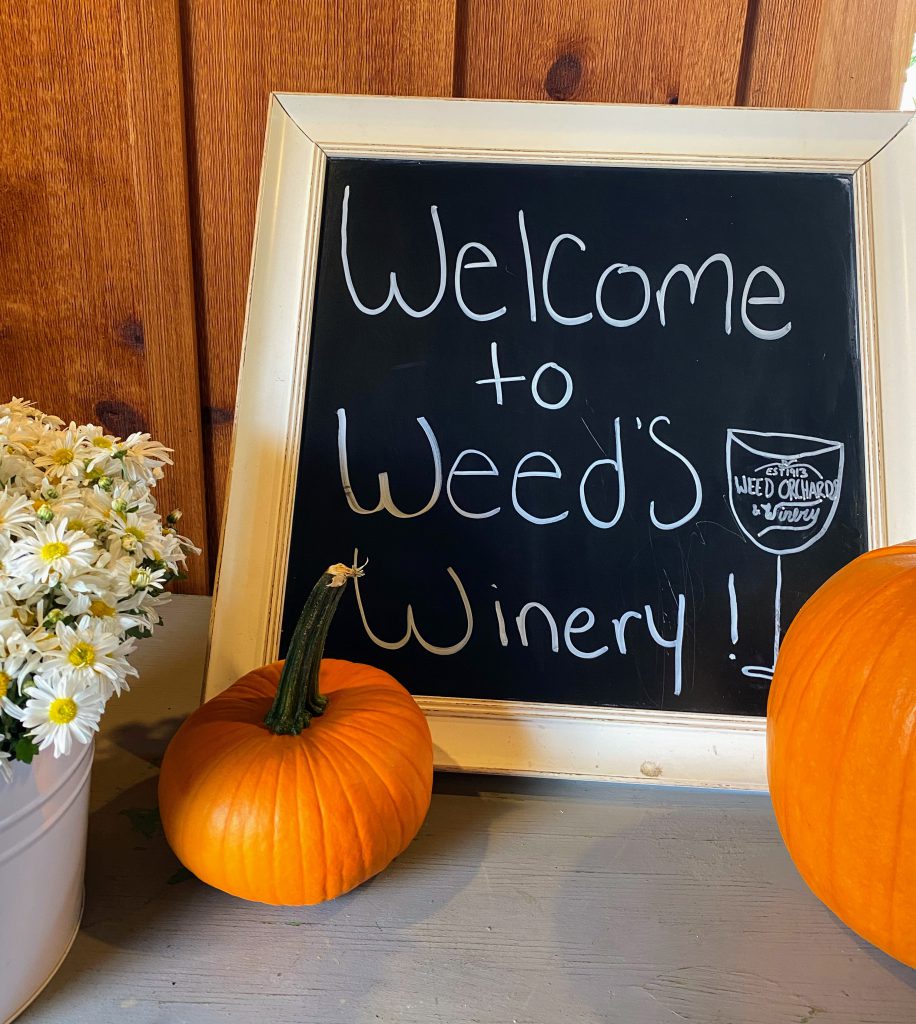 APPLE + PUMPKIN PICKING
With autumn and the cooler weather upon us, there is no better activity than to go apple and pumpkin picking. Certainly, apple and pumpkin picking is the quintessential fall activity to get you into the autumn spirit. There are so many great farms and orchards to choose from that are all relatively close to NYC. You can read more about my Top 7 Best Apple and Pumpkin Picking Farms here.
PIZZA WINE MOVIE NIGHTS
Rooftop Reds, The Brooklyn Navy Yard, 299 Sands Street, Bldg 275, Brooklyn, NY 11205
Select nights in October | 6:30pm | $28+
For a fun fall experience, head to Rooftop Reds, NYC's only rooftop vineyard. For October, you can watch spooky movies such as Hocus Pocus, Addams Family Values, Psycho, and The Conjuring while eating, drinking wine, and taking in skyline views.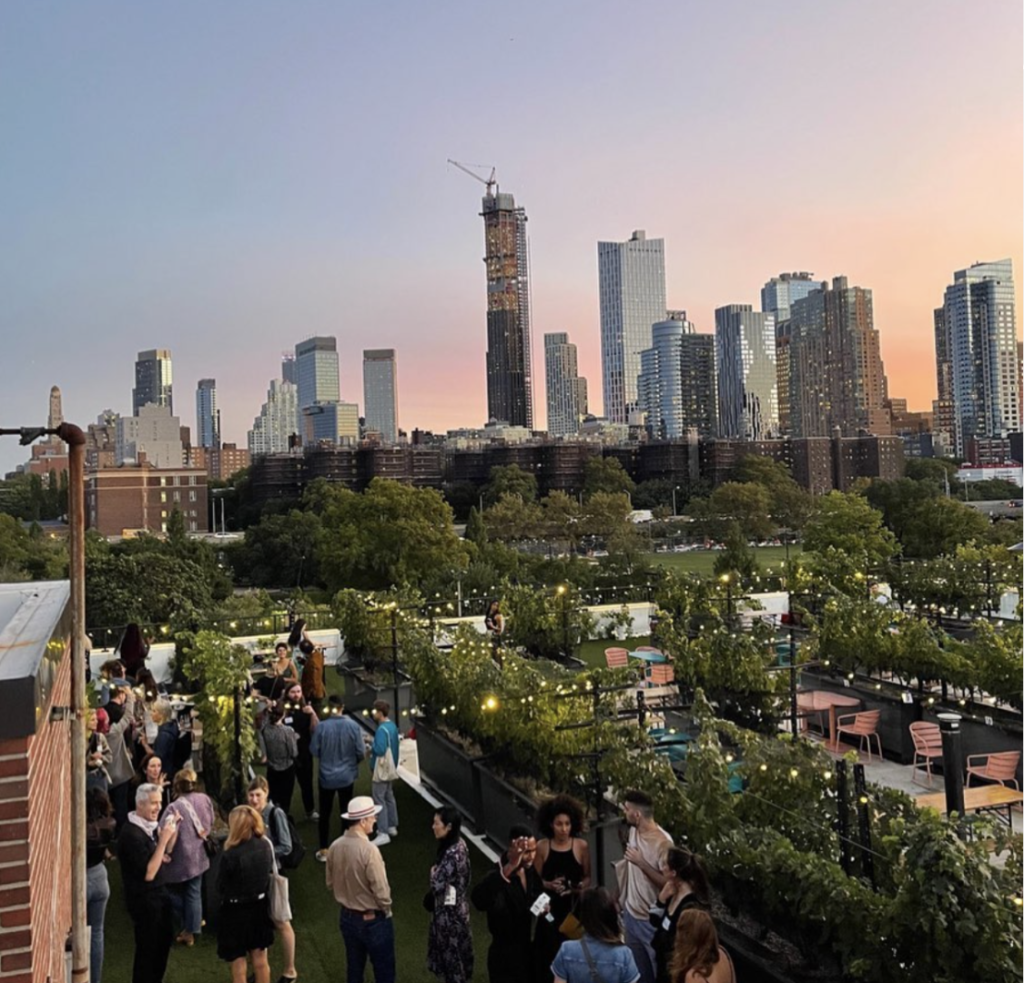 GRAPE STOMPING IN THE VINEYARD
Rooftop Reds, The Brooklyn Navy Yard, 299 Sands Street, Bldg 275, Brooklyn, NY 11205
Thursday, October 13, 7-10pm: Cabernet Sauvignon & Steak Dinner | $267+
Saturday, October 22, 10am-1pm: Pét-Nat & Temaki (sushi hand roll) Lunch | $214+
Making the list twice is Rooftop Reds. Did you ever think you could stomp grapes without being in California or Italy? Well, if that's something that's been on your bucket list and you're in NYC, you're in luck!
At Rooftop Reds, "guests will stomp grapes in the manner of our forebears and then enjoy a special dinner or lunch paired with a four-wine flight of vintages from around the world. And this year for the first time, guests will later receive their share of the production, about six bottles! As the wine must process and age, there will be a pickup party scheduled for May (Pét-Nat) and August (Cab Sauv) 2023. Come ready to stomp, feast and celebrate the fall harvest!" – Rooftop Reds
CLASSIC HARBOR LINE: FALL FOLIAGE CRUISE
Saturdays & Sundays, October 15 – November 20 | $88+
Certainly, one of the best ways to get excited for fall and Halloween is with a cruise on the water, especially a fall foliage cruise. "Celebrate Autumn on one of our NYC Fall Foliage Cruises. Join us for the last leaves of fall and jump aboard one of our classic boats and head north up the Hudson River to take in the beautiful fall foliage. Escape from the chaos of the city and join us for a 2.25 – 2.5 hour fall foliage cruise on luxury yacht Manhattan or hop aboard a 3.5 hour fall foliage sail aboard Schooner Adirondack! Feel the crisp autumn air upon your face and take in the brilliant crimson red, pumpkin orange and a golden yellow of the Hudson Valley for an afternoon of leaf-peeping." – Classic Harbor Line
OPEN HOUSE NEW YORK
Friday-Sunday, October 21-23 | Various NYC locations | FREE!
"Open House New York is an annual festival that opens hundreds of noteworthy or significant places across the five boroughs to foster discovery and delight for all New Yorkers and deepen the public's understanding of how design can strengthen communities and improve quality of life.
The 20th Annual OHNY Weekend festival will offer a mix of in-person experiences, self-guided explorations, and digital content—inviting you to glimpse everything from single rooms, studios, factories, and public spaces to entire buildings, blocks, bike corridors, and waterways." – OHNY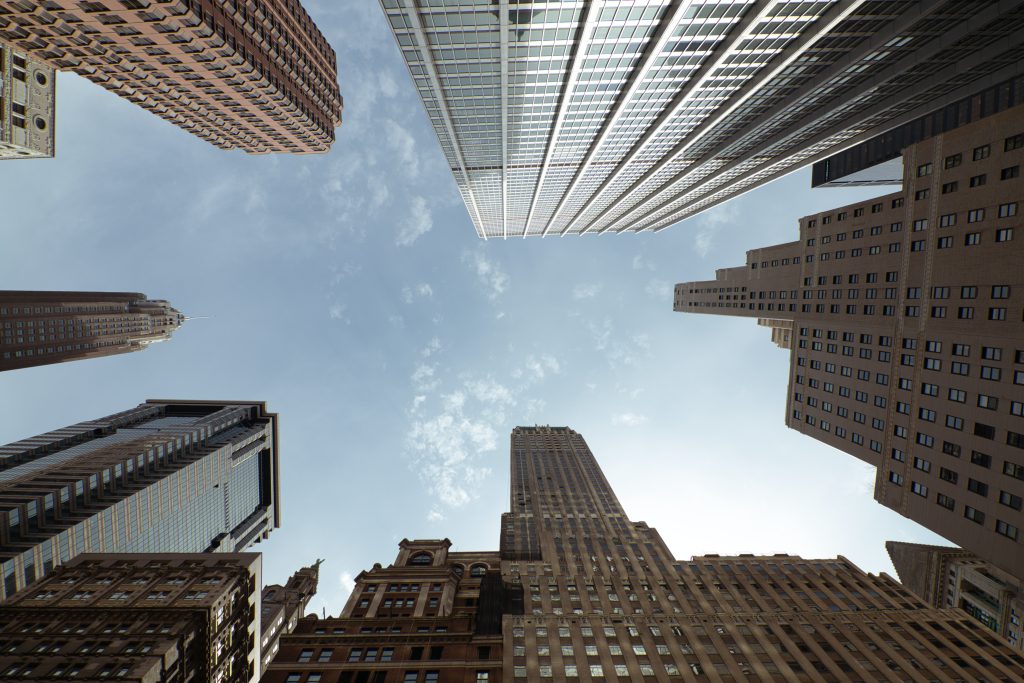 DAYBREAKER NYC: CULTÜRE TOUR
Sunday, October 23 | 9am-12pm | $52+
99 Scott Avenue, Brooklyn, NY 11237
"Culture is how we move the human experience forward, both in our individual hearts and as a collective. What better way to do so than to dance inside the most awe-inspiring spaces in our cities with the most special humans? We are merging our mischievous movement with the arts, music, and institutions that tell our deepest and often most ancient cultural stories. To remember that these spaces are ours, and that CULTÜRE is ours for the making. All you have to do is show up!" – Daybreaker
SEAPORT PUMPKIN FEST + PIER 17 PUMPKIN ARCH
October 1 – November 7
Heineken Riverdeck at Pier 17, 89 South Street, New York NY 10038
For all things fall, don't miss out on the Seaport Pumpkin Fest. And for the most instagram-worthy fall/Halloween photos, you must check out the Pier 17 Pumpkin Arch. "Featuring more than 500 pumpkins, and other autumnal accoutrements, the Pumpkin Arch is the perfect way to get into the holiday spirit and celebrate the harvest season and Halloween. Cozy up, take a stroll down to the Seaport and let the arch bring all the fall feels to your feed." – Pier 17
FUNKY EXPERIENCES
Saturdays, Sundays, Custom day + time | Starting at $49+
I love New York City so much that I started a tourism company here. We offer a variety of tours around the city, from history, to sightseeing, to shopping, and one of my favorites – our food tour!
Rated 5-stars on TripAdvisor and the winner of the "best of the best" award in NYC, you definitely do not want to miss out on any of these amazing tours! There are different tour options available to choose from to fit your interests AND your budget! For a truly unique experience, book a custom-designed private tour with our expert NYC guides!
Brand new to our tour lineup is the Must-See Manhattan tour with tickets to the Top of the Rock included! That's right, this experience not only shows you Manhattan's most iconic sites during a 2-hour walking tour but also includes Top of the Rock tickets. You'll end with breathtaking views of the city's skyline on a historic skyscraper! How cool is that?
Visit and learn the unique history of iconic sites such as Times Square, Grand Central, the NY Public Library, Fifth Avenue, Rockefeller Center, Radio City Music Hall, St. Patrick's Cathedral, and more! Plus, we'll take you inside Grand Central for an exclusive tour of its secrets.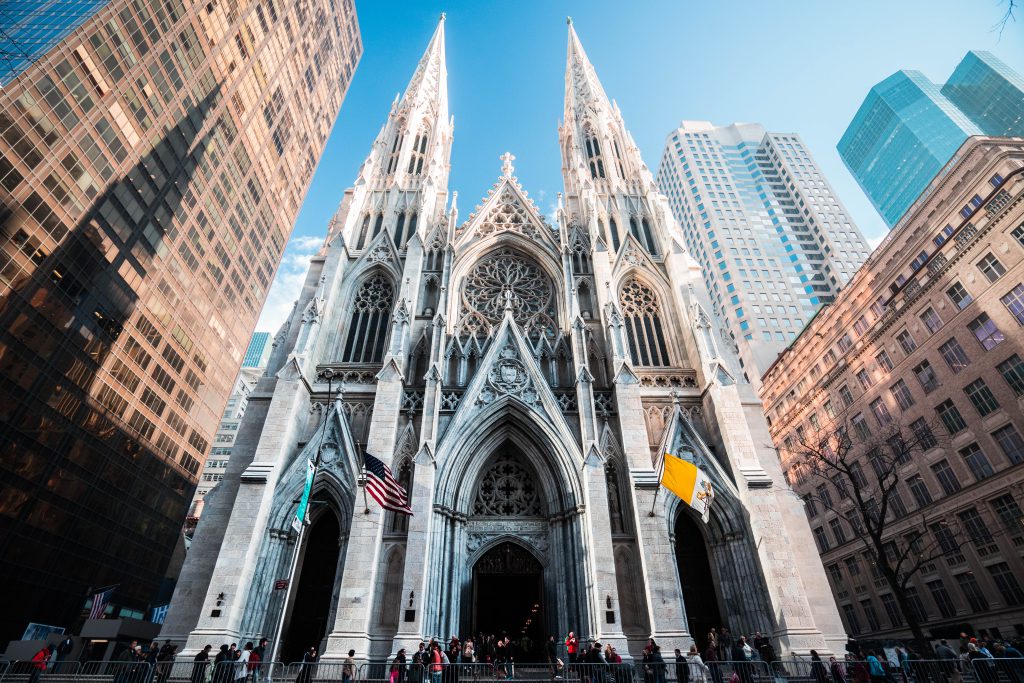 For the best of both worlds, with food and sightseeing, consider joining the Best of New York Food Tour offered on Sunday mornings. The tour includes five dishes at delicious restaurants and a historic walking tour through Brooklyn!
Another option is to join the Secrets of New York Tour on Saturday mornings and visit hidden locations in lower Manhattan and learn secrets most New Yorkers don't even know! Tours book up fast, so get your tickets today!
Are you planning a vacation to NYC? If you're feeling overwhelmed and don't know where to begin, then we are here to help! With Funky Tours Concierge, our team of experts can help you plan your dream NYC vacation! You can make your NYC trip and experience more special with custom-designed plans that fit your budget and your unique interests.
DINING/DRINKS
LORELY BEER GARDEN: PUMPKIN KEG SEASON
Now – November 6, 2022
If you want to celebrate everything fall and pumpkins, then visit Lorely Beer Garden! Truly, they have "all the fall things." Some highlights: Pumpkin Kegs Tapped & Filled with Southern Tier Pumking Beer, Pumpkin Spice Cocktails, Pumpkin Spice Cold Brew Cocktails, Southern Tier Pumking Craft Beer, Hot Bourbon Cider & German Glühwein, Seasonal Craft Ciders & Cider Cocktails, Rotating Oktoberfest Craft Beer List & Oktoberfest Specials & more!
CHAMPAGNE BRUNCH
Gallow Green, The MckKittrick Hotel, 542 West 27th Street, New York, NY 10001
Saturdays & Sundays | 10am-2pm | $70+
Is it even the weekend in NYC if you didn't brunch? Well, you're in luck because Gallow Green, the dreamiest garden rooftop in NYC, has their Champagne Brunch until Sunday, October 23rd. It's truly a wonderful escape with immaculate vibes and delicious food!
"Included with your ticket will be live music by MK Groove, Gallow Green's famous rooftop buffet and our flowing full champagne bar. Featuring a variety of savory dishes, omelette stations, carving station with whole baked Salmon and crispy Suckling Pig, vegetarian choices and homemade breads, french toast, and dessert." – Gallow Green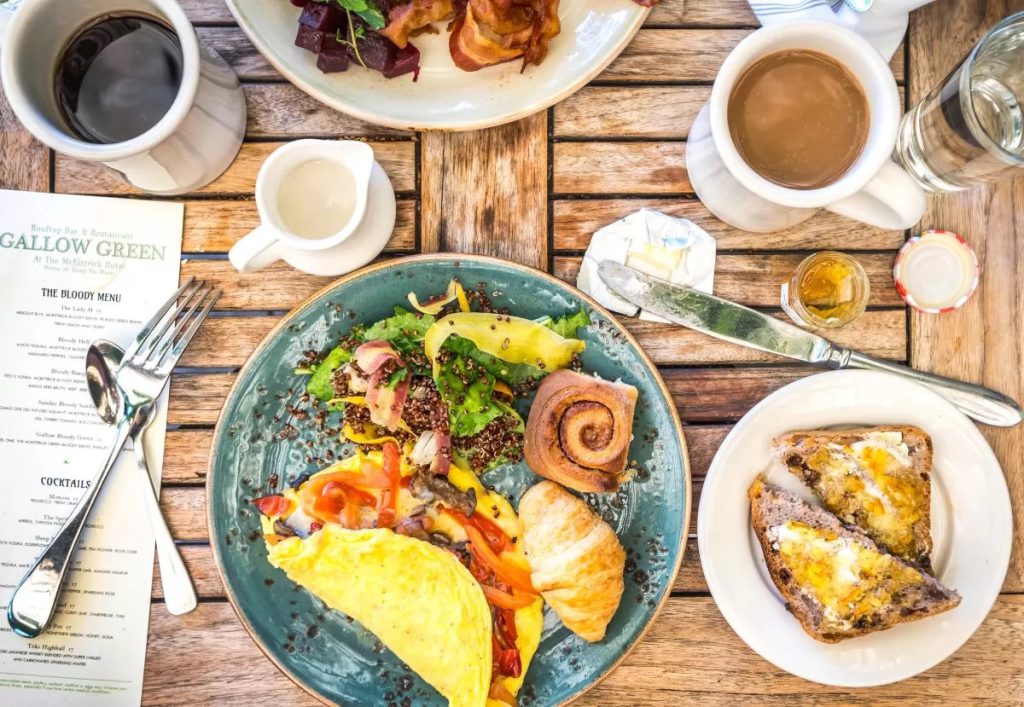 SERRA BY BIRRERIA
Eataly NYC Flatiron, 200 5th Avenue, New York, NY 10010
Once again, SERRA by Birreria has been transformed into a festive fall oasis! The iconic rooftop restaurant features rustic dishes, vibrant handcrafted cocktails, an immersive floral look, and more. Meaning "greenhouse" in Italian, SERRA always changes with the seasons, offering a unique dining experience reflective of the Italian countryside
"After a long hot summer, the team at SERRA has been eagerly waiting for the fall harvest to produce the finest bounty to create a menu full of hearty, warming meals. Embrace the changing winds of the season with cozy plates like Casarecce al Ragu` di Funghi, Wild Hive dark rye casarecce, in a rich housemade oyster mushroom ragù, savory, and topped with Genuine Fulvi Pecorino Romano DOP, or the Insalata Autunnale con Farro, toasted farro in a bed of Italian chicories, honeycrisp apple, and topped with cranberry vinaigrette, and the Zucca Arrosto, roasted Greenmarket acorn squash, topped with Taleggio DOP Fonduta, walnuts, and pomegranate agrodolce." – SERRA by Birreria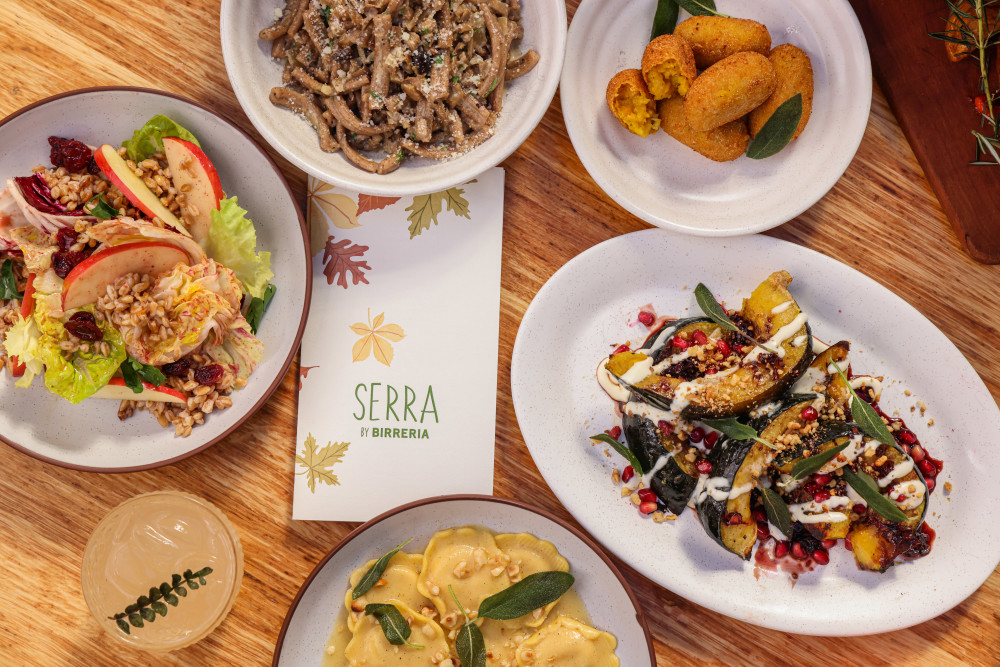 "When it comes to the perfect pairing for your dishes, look no further than the completely refreshed menu of signature cocktails. Indulge in seasonal flavors that complement the crisp air of autumn with new featured cocktails, such as Floating into Fall made with Wild Turkey Bourbon, Amaretto, Amaro Spinto, Maple Syrup and topped with maple sugar. Our experts have also crafted a whole new menu of Rum Punches, to give you a warm welcome to New York's favorite season. Try seasonal favorites like the P.S. I Love You, Breckenridge Spiced Rum, St. Elizabeth AllSpice Dram, Pumpkin Syrup, and topped with marshmallows toasted tableside." – SERRA by Birreria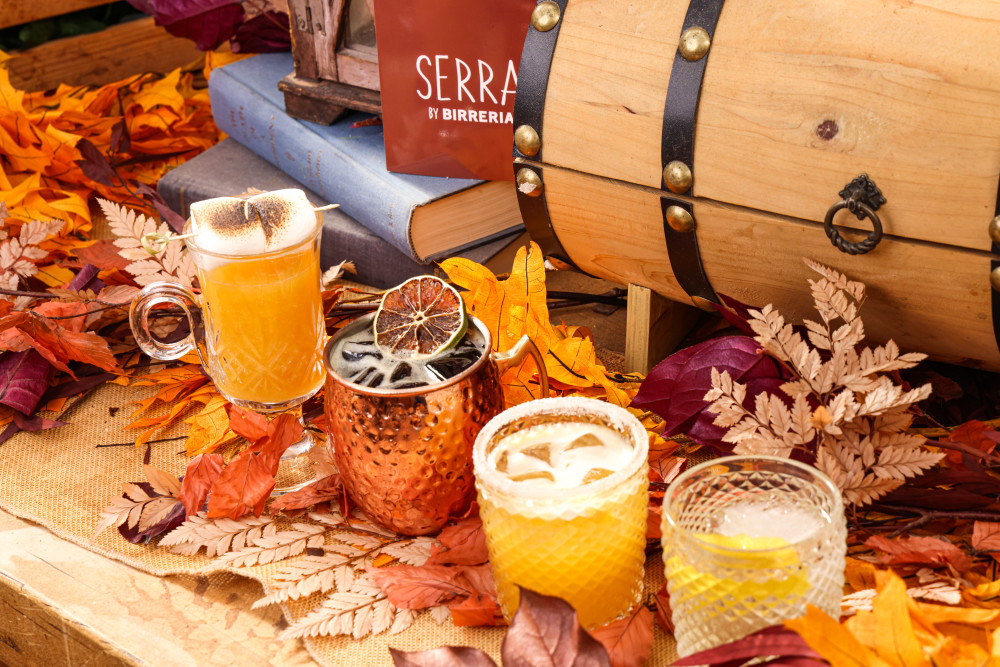 MUSEUM + ART EXHIBITIONS
LIVING WITH THE WALKING DEAD
Now – January 1, 2023 | $14+
Museum of the Moving Image, 36-01 35 Ave, Astoria, NY 11106
There's nothing like The Walking Dead to get you into the scary spirit of Halloween and fall!
"This major new exhibition addresses the origins, production, fandom, and impact of The Walking Dead, one of the most watched shows in the history of cable television. Living with The Walking Dead explores the cinematic and literary antecedents of the series, including Robert Kirkman's comic books, and the unique innovations it has contributed to onscreen depictions of the zombie apocalypse, with its wide-ranging story of survival and diverse cast of characters. The exhibition includes such production material as original costumes and props, concept art, storyboards, scripts, and a wealth of prosthetic makeup used to transform cast members into vividly realized undead walkers, largely using practical effects." – Museum of the Moving Image
Note: This exhibit features material depicting graphic violence and other potentially disturbing images and is intended for mature audiences.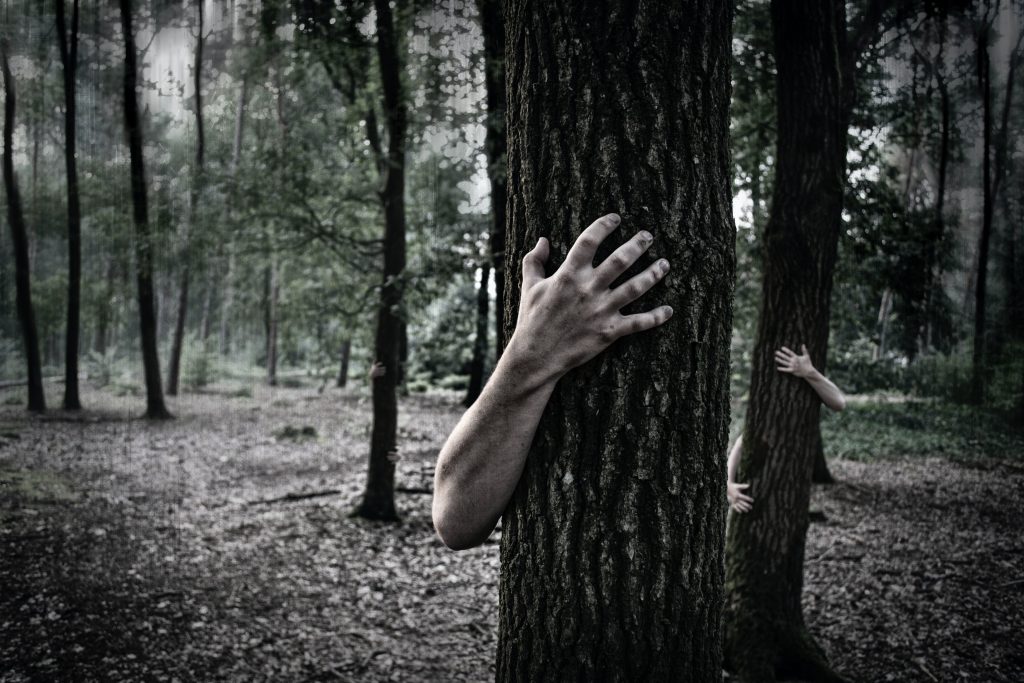 SHOWS
AUTHENTIC FLAMENCO: ART AND CULTURE FROM SPAIN
Ending soon! October 7-9 | $55+
Harlem Parish, St Thomas the Apostle Church, 258 W 118th Street, New York, NY 10026
Flamenco is an expression of passion and emotion; with it, the feelings that make us human are honored and celebrated. Originating in Spain, this special show, in partnership with the Royal Opera of Madrid and produced by SO-LA-NA, brings together award-winning professionals for an unforgettable performance with stunning vocals, instruments, and dances. Whether you're an avid flamenco lover or just seeing it for the first time, there's no better, more authentic way to witness firsthand the raw power of this captivating Spanish art form. Olé!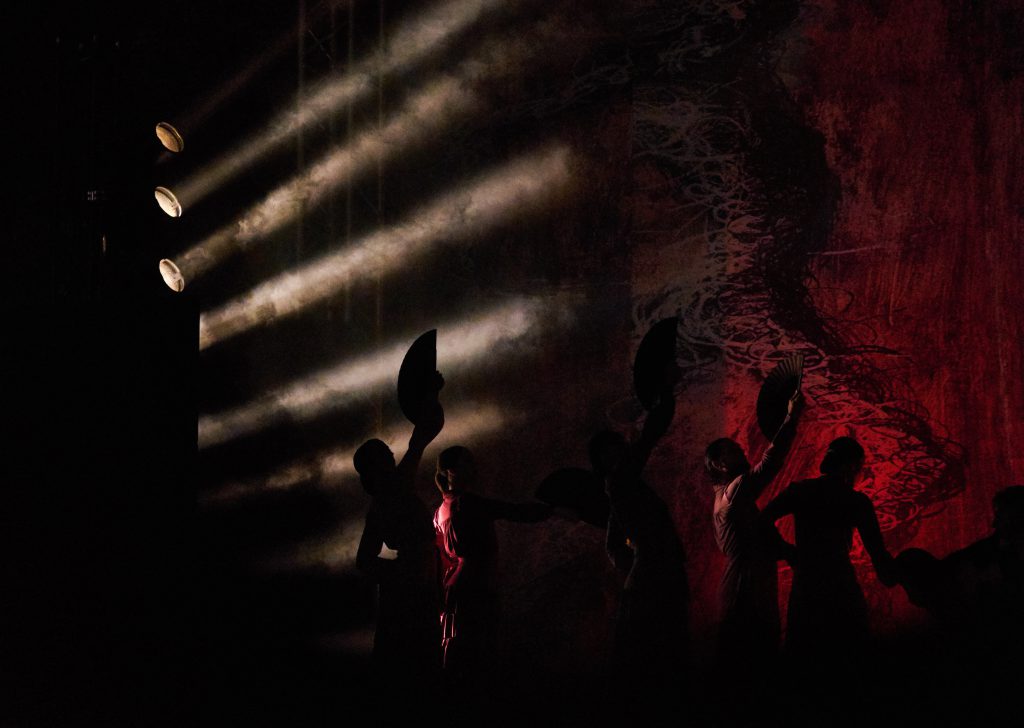 In conclusion, these are the top 15 best things to do in NYC this October. Have fun and stay safe!
For even more autumn fun, read here!
Get my 3-Day NYC Itinerary for Free!