Ghosts of Greenwich Village Watson Adventures
26 AUTHENTIC HARRY POTTER EXPERIENCES IN NYC
As a true Harry Potter fan, I was stunned to discover that in a city filled with things to do there are not many Harry Potter experiences. It was depressing but I refused to give up. I reached out to "Harry Potter NYC – The Group that Shall Not be Named", a fan group with almost 3000 members to get all the details on what there is to do to support the boy who lived. After chatting, we came up with a list of 26 magical experiences including food, drink, trivia, live musical performances and much more. Together my three girlfriends and I, dressed in proper Potter gear, and went off to do as many as we could in one weekend.
WATCH MY HARRY POTTER NYC THINGS TO DO VIDEO AND SUBSCRIBE!
If you prefer watching a video instead of reading then enjoy my new video version of this article! I will show you all of the magical things to do in NYC. Also, if you're from NYC or visiting then you might like my NYC YouTube series showing you hidden gems, local tips, tourist traps, and more. Subscribe to my channel here!
HARRY POTTER IMMERSIVE EXPERIENCES
The reason you're reading this article is because secretly you want to live in Harry's world. Here are 8 interactive activities that can be done in New York to experience the magic first hand.
Puffs, or Seven Increasingly Eventful Years at a Certain School of Magic, gives you a front row seat to the sidelines of the world's most famous magical journey. This show is spellbinding (literally). Named one of Hypable's top five plays of 2015, Puffs "exudes a jovial, winking fondness for all things Harry" (The New York Times) as it follows the story of a young wizard named Wayne Hopkins and the Puffs–a group of well-meaning, loyal rejects with a thing for badgers. The show is now on stage at New World Stages. Get your tickets today! Tickets have to be reserved in advance at PuffsPlayRSVP@gmail.com
Hogwarts is supported by magic (unable to be maintained or constructed by any other means) and a good example would be the moving staircases and disappearing rooms (The Room of Requirement). Exploring the Met on a Harry Potter scavenger hunt will make you feel as if you're following the mysterious footsteps that wander around Marauders Map. On this 1.5 hour challenge, you'll search for art that echoes characters, places, and enchanted objects in the famed Harry Potter books and movies. Be prepared to track down a powerful sorceress, a Snape-like potions master, flying owls and dragons, Hagrid-like giants, centaurs and unicorns like those you'd see in the Forbidden Forest, strange mermaids and sharks that seem straight out of the Triwizard Tournament, fierce knights in armor, and cloaked and masked figures as scary as any Death Eater or Dementor. We did their "Murder at the Met" hunt and it was a blast.
3. HARRY POTTER TRIVIA NIGHTS
Test your knowledge with Harry Potter Trivia Nights at one of the many bars that host them in NYC. Can you defeat New York's best wizards and claim victory? Warning: no muggles allowed during trivia nights. To see upcoming Harry Potter trivia nights (or even brunches!) visit TriviaAD.com.
4. POTTERCON:
Join your fellow Pottheads on for PotterCon, the official annual NYC day-drinking & mingling destination for Harry Potter fans ages 21+! Discover your Hogwarts house once and for all in a live sorting ceremony, show off your witchy digs in Madam Malkin's Robes For All Occasions Costume Contest, and don't forget to bring your Remembralls for their super-stumping trivia. To learn more check out their current news here.
Quidditch is a wizarding sport played on broomsticks. It is the most popular game among wizards and witches, and, according to Hagrid, the equivalent to Muggles' passion for football. As unbelievable as it sounds there is a Major League Quidditch team in NY. It is a national league that runs from June 1 to August 30. Their season features 16 teams from the United States and Canada. NYC's team is the New York Titans! Every team plays three games against every other team in its division, for a total of nine games.
On August 4, join your fellow wizards at the Saratoga Performing Arts Center to watch Harry Potter & The Sorcerer's Stone to a live orchestra. Tickets are on sale now so get them before it's too late! Keep an eye on their site because they are constantly adding events.
7. FANTASTIC BEASTS MOVIE SERIES
Have a magical movie night with friends while watching Fantastic Beasts & Where to Find Them or head to theatres on November 16th to see Fantastic Beasts: The Crimes of Grindelwald! The year is 1926, and Newt Scamander (Eddie Redmayne) has just completed a global excursion to find and document an extraordinary array of magical creatures. Arriving in NYC for a brief stopover, he might have come and gone without incident, were it not for a No-Maj (American for Muggle) named Jacob, a misplaced magical case, and the escape of some of Newt's fantastic beasts, which could spell trouble for both the wizarding and No-Maj worlds.
Based on an original new story by J.K. Rowling, Jack Thorne and John Tiffany, the critically acclaimed play has won 22 major theatre awards in the UK and is the most-awarded production in the history of Britain's prestigious Olivier Awards, winning a record-breaking nine awards earlier this year including Best New Play and Best Director.
Harry Potter and the Cursed Child previews begins on Broadway March 16th at the fully renovated Lyric Theatre in New York. The official opening will be on Sunday, April 22, 2018. Seven members of the award-winning Original West End Company will reunite on stage for the Broadway premiere. Tickets are hard to come by, and can be pricey. A better option if you're looking to save some dollars is to sign up to win their Friday Forty. This is a lottery to get $40 tickets every Friday.
9. THE MET'S HARRY POTTER THEMED TOUR
Step away from the Quidditch broom and make your way to the MET to find places and spaces reminiscent of the ones in the Harry Potter books! "Griffins, Goblets and Gold" is a new wizarding-themed tour of the Metropolitan Museum of Art. NYC Potterheads can marvel at items in the collection, and parts of the museum that might remind you of the ones from J.K Rowling's books. From a staircase part of an actual castle, to 'dark magic' objects, get tickets to leave the Muggle world behind! To get tickets click here.
10. MUSEUM HACK'S THE COMPLETELY UNOFFICIAL & DEFINITELY UNLICENSED BOY WIZARD TOUR OF THE MET
Perfect for witches, wizards, Squibs, and Muggles alike. They can't guarantee that the portraits will talk, but you'll certainly need a Quick Quotes Quills to keep up with the awesome magical knowledge their Potter-loving guides will drop on the tour. During the tour, Museum Hack guides delve deep into the secret history of the Met, a building with just as many mysteries and wonders as Hogwarts itself. They'll also point out representatives from each Hogwarts House throughout the museum and search together for wands, robes, and pets, all to prepare for one of the most important events in every witch or wizard's life: the Sorting! Click here to book.
11. TAKE A SELF WALKING TOUR OF FANTASTIC BEASTS & WHERE TO FIND THEM FILMING LOCATIONS
This new Harry Potter series is filmed throughout NYC, which makes it the perfect movie to theme a walking tour on. Right now, none are available, however, my good friend Jennifer created one! Watch and follower her video below to see all of the movies filming location in real life.
Also, don't forget to subscribe to her channel and mine!
12. HARRY POTTER: A HISTORY OF MAGIC
Journey to where magic and myth began! Join the NY Historical Society in October 2018 for Harry Potter: A History of Magic, a British Library exhibition. Capturing the traditions of folklore and magic at the heart of the Harry Potter stories, Harry Potter: A History of Magic unveils rare books, manuscripts, and magical objects from the collections of the British Library, New-York Historical Society, U.S. Harry Potter-publisher Scholastic, and other special collections. Visitors can explore the subjects studied at Hogwarts and see original drafts and drawings by J.K. Rowling and Harry Potter illustrators Mary GrandPré and Jim Kay. Get tickets here.
13. HARRY POTTER INSPIRED AFTERNOON TEA – AN IMMERSIVE POTIONS CLASS
New Yorkers are invited to attend Potions Class at the Wizarding School of Alchemy – a wizard inspired Afternoon Tea in the heart of NYC. Wannabe Potion Masters will make an assortment of drinkable potions (using such ingredients as Mermaid Scales & Unicorn Tears) under the watchful instruction of the School's Potion Professor. Pupils are encouraged to dress accordingly – donning their best robes, glasses, beards and geek chic looks. House points will be awarded throughout, with a special prize for the best dressed! The two hour Potions Class will take place in a secret Manhattan location during dates in June, July & August. Classes will be available at 11am, 1:15pm, 3:30pm & 6pm. Tickets cost $45, with the price including class admission, endless tea & coffee, unlimited potions, miniature sandwiches and tasty wizarding baked goods. Click here to see the dates or buy tickets.
14. A MAGICAL HARRY POTTER-THEMED BRUNCH
The Wizard Brunch will transform a secret venue in NYC into the Hogwart's Great Hall with floating candlestick, and sorcery. Guests will be spellbound by this enchanting atmosphere and will get the opportunity to get their fortunes read, listen to a live band, and indulge on a delicious 3 course meal. There will be two sessions on Saturday, October 19: A family-friendly brunch from 12:30–3:30pm and a 21-and-over dinner from 7:30pm–10:30pm. Tickets start at $60, and go on sale starting April 29. Get your tickets here.
HARRY POTTER THEMED COCKTAILS, SHOTS & BARS
What better way to experience the sorcery of Harry Potter than with the magic of alcohol. I searched far and wide to uncover hidden gems in the city that would be perfect for potions hour — I mean cocktail hour.
15. HARRY POTTER SHOTS AT BARCELONA BAR
Barcelona Bar has famous Harry Potter shots that are filled with theatrics. Order it and you'll see your bartender "transform" into Harry, complete with circular glasses, a Gryffindor scarf and all. Beware this shot involves waves of fire!
16. POTION CLASS INSPIRED COCKTAILS AT APOTHEKE
Harry dreaded potions class with Snape and although Apotheke has a potions class like feel, this is one bar that you won't hate. Here, the presentation of the cocktail is just as important as the cocktail itself. Similar to a potions textbook, they organize the menu based on what effects the cocktails will have. Choose from health & beauty, painkillers, stimulants, aphrodisiacs, euphoric enhancers and stress relievers.
17. THE MINISTRY OF MAGIC STYLE ENTRANCE AT PLEASE DON'T TELL
The Ministry of Magic uses a telephone booth as the visitor's entrance that transports visitors from ground level to the Atrium. To activate the entrance, one dials 62442 (spelling "magic") on the telephone. Please Don't Tell, a speakeasy, has a Ministry of Magic phone booth like entrance and incredible craft cocktails that are so good you'll think it's magic.
TIP: Make reservations in advanced to get in. It's very tricky to get reservations, to learn the secret watch my video on "secret spots in NYC" here.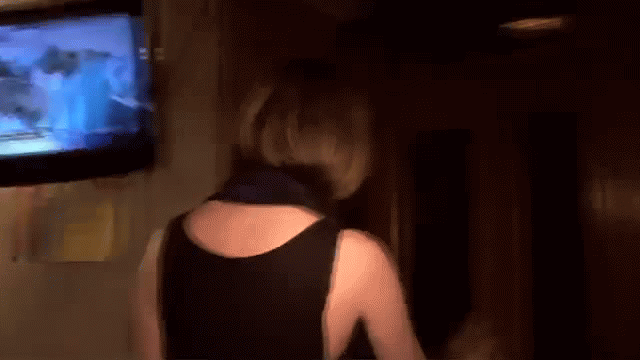 HOGWARTS EXPERIENCES IN NEW YORK
Hogwarts School of Witchcraft and Wizardry was everything to Harry. It was there that he found the Sorcerer's Stone, courageously entered the Chamber of Secrets and foolishly crashed a car in the Whomping Willow with Ron. Relive your favorite moments at the castle by visiting the following New York destinations.
18. RADEGAST HALL IS THE GREAT HALL IN HOGWARTS
Harry has Hogwarts, but we have Radegast Hall, the New York version of the enchanted castle. The interior has a striking resemblance to the Great Hall with a Medieval feel. On the walls and ceiling you'll see crests that look similar to the Hogwarts seal. Radegast Hall is an authentic Biergarden (or shall we say Butterbeer garden) with delicious German cuisine. Stop here for an enchanted lunch (no house elves included).
19. THE HOGWARTS LIBRARY – BOOKS OF WONDER
Interested in exploring Hogwarts a bit more? Head to the Hogwarts library look alike, Books of Wonder. It is New York City's oldest and largest independent children's bookstore, as well as the city's leading specialist in children's literature both old and new. One of the premiere locations for Harry Potter midnight book launch parties, BoW would offer magicians, live owls and other magical entertainment. BoW also contains a gallery of original and special edition signed works by Mary GrandPre, the artist for the American editions of the HP books. In the special collections section you can see rare and antique copies of famous children's books including editions of Wizard of Oz and other classics.
20. THE ROOM OF REQUIREMENT – EVOLUTION STORE
In Hogwarts, the room of requirement is a magical room that can provide whatever is needed to those who know how to look for it. Although NYC can be considered one big room of requirement, a more specific example would be the amazingEvolution Store. Home to every manner of curiosity and specimen you can imagine.

THE BOY WHO LIVED INSPIRED EDIBLE EXPERIENCES
Harry, Ron and Hermione planned many of their adventures over a meal. Take part in the best of New York's magical scene with these 5 bewitching edible experiences.
21. DOLORES UMBRIDGE'S OFFICE – LADY MENDL'S TEA SALON
Dolores Umbridge's office was draped in lacy covers and cloths. On the walls were a collection of ornamental plates, each decorated with a large technicolor kitten wearing a different bow around its neck. Lady Mendl's Tea Salonconjures up a similar look. Here they serve a five course British brunch that tastes as magical as it looks. What better way to immerse yourself in Harry's world than having the cuisine to match?
22. A TASTE OF MAGIC DINNER SHOW
Experience an evening of conjuring and culinary excellence at A Taste of Magic. A magic show dedicated to combining two beloved and spellbinding pieces; fine food and great closeup entertainment. Performances are set at world renowned restaurants around NYC: Tout Va Bien Bistro, Gossip Restaurant, Dock's and now Ben and Jack's Steakhouse. Between each course, world class entertainers will astound and delight you with a closeup magic show right at your table. Dumbledore would be proud.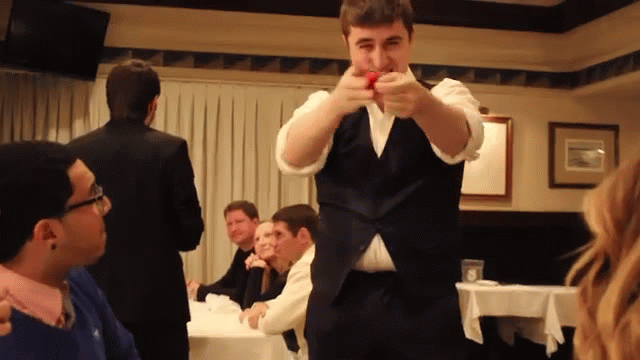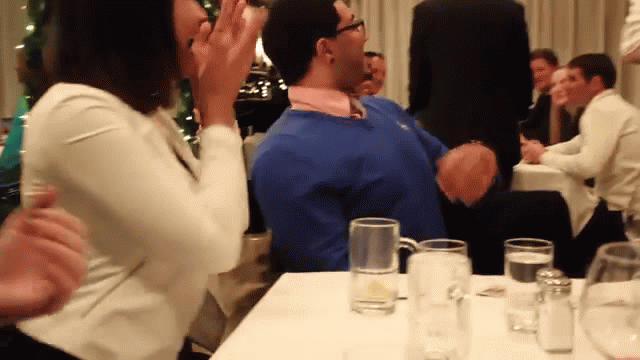 23. HOGSMEADE – FIDDLESTICKS BAR
Hogsmeade is the only all-wizarding village in Britain. Mainly, students frequent the High Street in the village which contains the named specialty shops and pubs such as Zonko's Joke Shop and Honeydukes. To experience dinner with a Hogsmeade feel, head to Fiddlesticks Barand order favorites such as Bangers & Mash or Shepherd's Pie.
24. HONEYDUKES – DYLAN'S CANDY BAR
Harry Potter has Honeydukes, but New York'sDylan's Candy Barcan give it a run for its money. This is a three story shop dedicated to every conceivable sweet, confectionery and candy imaginable. They offer over 7,000 varieties to choose from!
25. CRAVING BUTTERBEER? GET IT FROM STARBUCKS.
It's not on the menu, but customers can give baristas a special recipe that will produce a drink similar to the beverage enjoyed by witches and wizards. Beware this is only available during the holidays because of the ingredients! The secret mix for butterbeer is a creme frappuccino base with 3 pumps each of caramel and toffee nut syrup. Top with more caramel syrup and magically you have butterbeer!
26. DIAGON ALLEY
Diagon Alley was a cobblestoned shopping area for the wizarding world. In some ways NYC is one massive Diagon Alley. There are several shops selling charming Harry Potter merchandise that will surprise and delight fans of all ages. A few of my favorites are:
– William Sonoma offers a high-end of culinary goods, such as aprons, spatulas, cookie cutters, and more. I'm sure Mrs. Weasley would love to have this in her magical kitchen! Click here to go to their website.
– Pottery Barn has a enchanting collection of bedding that Harry would have loved to have in his room at Hogwarts. Click here to go to their site.
– Alex and Ani make a gorgeous collection of gold jewelry that a niffler would love to get his paws on. Go to their site here.
– MinaLina has stunning line of cards and stationary. Click here to see their collection.
– Moleskine has a beautiful collection of Harry Potter themed notebooks that kids and adults will love. See their collection here.
– The Primark collection has a variety of affordable home goods and stationery that Hermonie would love. They have a store in Staten Island. Click here to see their full collection.
---
Update: I try to keep this article as updated as possible. It was last updated in July 2018. If you know of a Harry Potter experience or something that is like Harry Potter in NYC that is not in this article and you think it is worthy, please email me with your suggestion at sarah@sarahfunky.com. Thank you!
Get my 3-Day NYC Itinerary for Free!